welcome to
Ekati Consulting Ltd a boutique advisory firm established2021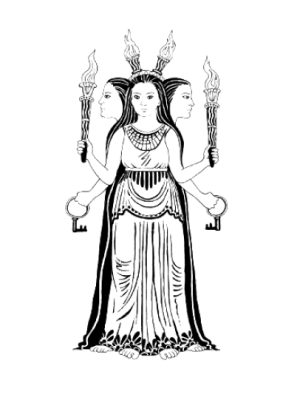 About us
Ekati Consulting Ltd is a boutique advisory firm established in 2021.
Ekati Consulting provides strategic, financial and corporate governance advisory services to large corporates – mainly active in energy, utilities and infrastructure-, as well as to governments, high growth companies, equity funds and asset management companies who are looking to invest in sectors that have high potential as they navigate through the green and digital transition.
Ekati is driven by a set of strong values that shape our behaviour and how we connect with our clients and key stakeholders in every aspect of our daily operations and communication. We always seek to establish relations of long term cooperation and trust and cultivate the reputation of a company that applies the highest standards of business ethics and corporate governance best practices.

The name of Ekati was chosen exactly to reflect our mission towards sustainability and inclusion. The name derives from the Greek mythology, going back to the times of Theogony, when Ekati was one of the oldest goddesses who preceded even the gods of Olympus. She was the daughter of the titans Perses and Asteria.
Its name come from the nickname of Apollo, "ekativolos" or phosphorus, which means the carrier of light. That is why she is always depicted holding torches. Similarly, in all her depictions she has three heads, three arms and one body. The three heads symbolize, as Hesiod says in "Theogony" that she is the Lady of the three kingdoms: Earth, sky and sea. In her two hands she holds two torches and in the third a key.
leadership team
Short CV Rania
Ekaterinari

Rania Ekaterinari is the founder and managing partner of Ekati Consulting Ltd, having more than 25 years of professional experience across different sectors. She has served as a C-level executive in large corporates as well as in senior positions in corporate and investment banking and management consulting. She is also a non-executive board member in large listed companies.
sectors & services
Sector of focus include:
We provide services around
STRATEGY & PERFORMANCE ADVISORY, INCLUDING CORPORATE TRANSFORMATIONS.
We help organizations' put their strategic aspirations into actions that are pragmatic and measurable in terms of performance improvement and market positioning. This entails more open approaches and plans that are adaptable to change. We work close with our clients' teams in every step of the way, building living strategies that best reflect their shareholders' interests, corporate values and business goals. We identify potential to transform operations to maximize financial results and build sustainable businesses, linking ESG to core strategy.
ADVISORY FOR INVESTMENT OPPORTUNITIES IN GREECE.
We provide advisory services for acquisition opportunities in Greece, , but also for high growth investments, coupled with advisory on funding and partnership opportunities. We establish a holistic approach when evaluating investment strategies and reviewing business plans, mapping market dynamics, risks and growth opportunities with sustainability robustness. We build relationship of trust with our clients' teams, their advisors and all related third parties involved in corporate finance transactions or financial structuring. This also includes a broader stakeholder management pre and post transaction closing, where our hands-on experience can help investors post acquisition on better strategy and governance implementation.
CORPORATE GOVERNANCE ADVISORY AND STAKEHOLDER ENGAGEMENT.
We devote time with our clients to understand their corporate culture, governance model and stareholders' expectations, trying to help them introduce best governance practices at different levels, from improving corporate governance internal regulation , to improving Board and Board Committees functioning. Equally important is for our clients and board members to understand the global trends, national regulatory requirements on corporate governance for listed companies and related information to be disclosed at General Meetings, as well as institutional investors key priorities in search for more transparency, accountability and inclusion. Pressure is increasing globally and publicly traded companies are leading the way on governance matters, including board and committees' nomination processes and remuneration reports, eligibility policies for board members and independent board members, and reporting on diversity indexes. .
testimonials
Excepteur sint occaecat cupidatat non proident, sunt in culpa qui officia deserunt mollit anim id est laborum.
Excepteur sint occaecat cupidatat non proident, sunt in culpa qui officia deserunt mollit anim id est laborum.
Excepteur sint occaecat cupidatat non proident, sunt in culpa qui officia deserunt mollit anim id est laborum.
Excepteur sint occaecat cupidatat non proident, sunt in culpa qui officia deserunt mollit anim id est laborum.